In the previous post, we have written about how to set up Google My Business Page. This post will discuss how you can optimise your Profile for a better engagement ratio. Here is How to Optimize Google My business Page . 
Google uses three variables to determine local search ranking are:
Relevance: This refers to how effectively your Google My Business listing fits a user's query.
Distance: The distance of both you and the search or searcher.
Prominence: How well-known is the company? (based on factors such as number of reviews, review score, and SEO)
Here are some suggestions for improving your total rating on all three factors.
Complete Your Profile in All Aspects
If you have a complete Google Business Profile, customers are 3.5 times more likely to consider your company respectable. They're also 75% more inclined to pay a visit to your business.
Businesses with complete information are easier to match with the correct searches. This enhances your relevancy score. The trick is to explain "what you do, where you are, and when they may visit" to Google visitors.
Make sure your business hours are up to date if they alter over holidays or seasons.
Verify Your Location
"More likely to display in local search results across Google products, such as Maps and Search," according to verified business locations. 
If you forgot to verify your address during the account creation process, go to https://business.google.com/ and obtain your verification postcard right now.
Add All Your Products
If you offer things, make sure your Business Profile has an up-to-date inventory. Your products may appear in Google Shopping in addition to being on your profile.
To add products to your Business Profile, follow these steps:
Click Products in the left menu on the dashboard, then Get Started to add your first product.
You can use Pointy to automatically upload your products to your Business Profile if you have a retail business in the United States, Canada, the United Kingdom, Ireland, or Australia, and you utilise a barcode scanner to sell products with the manufacturer barcodes.
Keep Your Business Information Up-to-date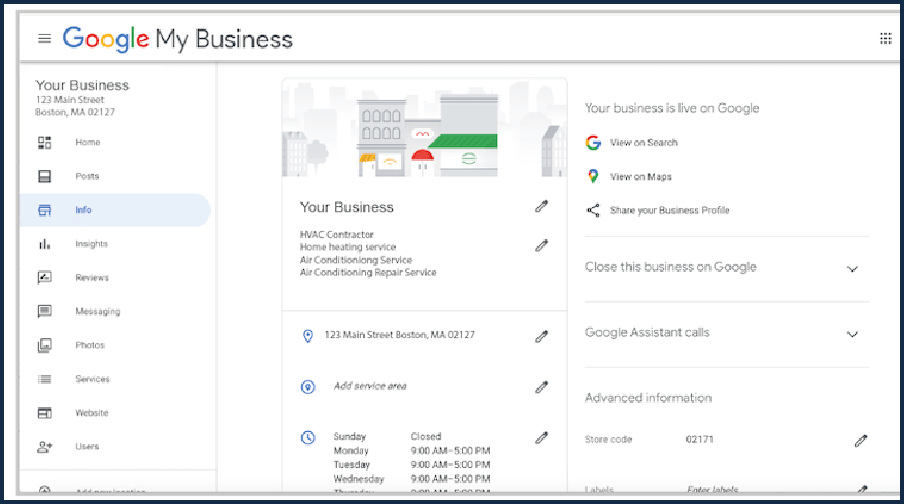 If your hours of operation, contact information, or other details change, update your business profile. Nothing irritates clients more than arriving during business hours to discover you closed. Make sure that any unique hours you have for holidays or one-time events are reflected in your Google Business Profile.
You can also use Google My Business postings to publish information such as updates, product announcements, special deals, and events.
To make changes to your company's information, follow these steps: At any moment, go to business.google.com to return to the dashboard and make changes. You can also change your business information straight from Google Maps or Google Search.
Get Your Business Listing Reviews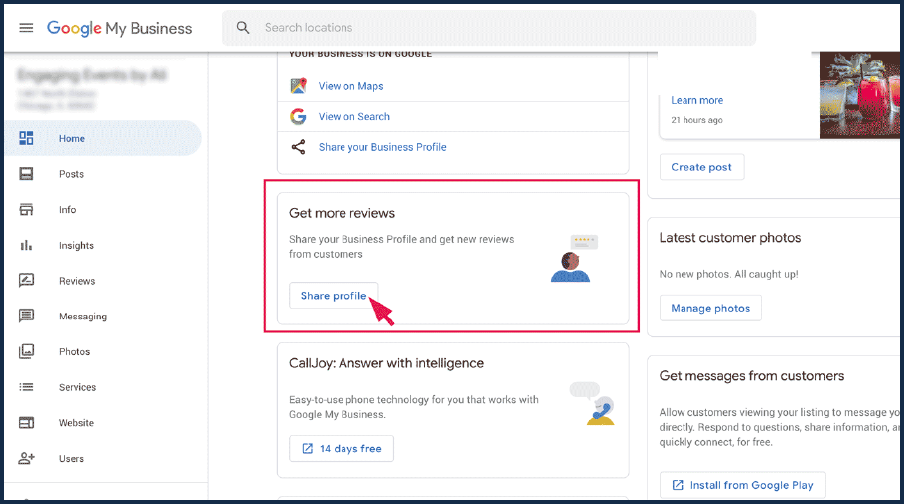 Reviews became the lifeline of just about all businesses. 85% of consumers trust online reviews as they trust personal recommendations. Google insists on customer reviews and displays them within the Knowledge Panel.
Reviews about your business would make your page stand out from the competition. Google lets businesses ask customers for reviews. The sole criterion is that you must simply roll in the hay ethically. You'll do that by reaching out to them through social media or emails and inspiring the purchasers to share their reviews on Google. Just follow the rules set by Google, and you'll be good to travel.
You must do these basic things to optimise Google My Business Page. In the next post, we will have some advanced options regarding Advance Optimisation.
Learn more about how bizinventive can help as a Digital Marketing agency for business at – https://www.bizinventive.com/
For Regualar Updates follow us on – https://www.facebook.com/bizinventive/