Turn your digital data into
valuable insights
Use data from customers, competitors, user behaviour, usage patterns and the market demand to generate insights that can help inform business decisions.
Business Intelligence
and Strategy
Business Intelligence & Strategy Development is a powerful offering that enables businesses to take advantage of digital data to get insights and recommendations that will help them in driving better and more effective business decisions. This is accomplished by practicing many business intelligence methodologies that involve monitoring website analytics, collecting relevant data and tracking insights that will help businesses in understanding digital patterns while helping them take right business decisions.

BizInventive provides a comprehensive solution for businesses who want to understand their current marketing efforts, identify areas for improvement, implement new ideas relevant to their industry, understand their competitors, and develop a clear strategy for growth. With a clear strategy and action plan, businesses can either implement these changes themselves or outsource it to BizInventive for implementation.
Site/App Performance
Monitoring page load time, unique visitors, bounce rate and more to measure how well your site is performing.
Behavioral Analytics
Using user demographics, past activity, and social data to drive customers to specific products and improve sales.
User Engagement Metrics
Measuring user metrics like active users, retention and conversion rates to understand the true value of your product.
Content Analytics
Monitoring content across all social media channels to analyze content performance and user engagement.
Campaign Analytics
Providing data-driven insights into marketing campaigns to maximize customer value and increase sales.
Custom Tracking
Creating custom parameters for advanced tracking on ad landing pages to get better insights into your leads.
Over 100 brands across five geographies trust BizInventive as their digital marketing partner
Client Experiences
Building professional relationships that last longer, stronger & are trust-worthy
BizInventive has helped me with various projects and every time they have surpassed my expectations. They come up good in the times of requirement and help out in the whole process as required. I highly recommend them!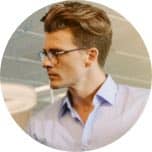 Vishavjit Soni
Co-Founder @ Maclato Media
I have been working with BizInventive on many projects and they have assisted me through many successful marketing campaigns. They deliver what's promised and stick with the timelines seriously.
Jayanth J
Co-Founder @ Elsys Intelligent Devices
What I really appreciated is how BizInventive personally invests their time with the clients. They also have a talented team who are committed to providing the desired results. I wish them and their team the very best!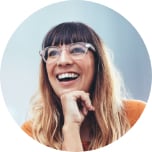 Vaishnavi Karthikeyan
Community Manager @ Kafnu
Making Business Intelligence and Strategy accessible, effective and profitable for businesses
Want a reliable digital
marketing agency?