Building aesthetically
appealing web experiences
Deepen your connection with prospects by creating visually appealing web assets like websites, mobile apps or web apps with world-class standards.

Web experiences or web development is the process of creating a website or web application. This can range from a simple static website to a complex web–based application. And web development services can cover anything from the initial planning and design stage all the way through to the actual coding, testing and launch of the site.

BizInventive helps you build a website or web app that is visually appealing, easy to use, and provides a smooth customer experience. We provide design perfected and marketing ready websites on platforms like HTML, WordPress, Drupal, Joomla & Magento for any business or brand. In addition to excelling workmanship, we also assist our customers right from ideation, conceptualising stages through development and production stages. With websites built by our team, your brand can stand out in the competition and bring home maximum ROI on all the marketing efforts.
Architecture Design
Define your website's architecture that aligns with the functions, end objectives and effective user flow.
Wireframe Design
Build detailed wireframes for all the pages in the website to align user flow and architecture.
UI/UX Design
Implementing industry best UI/UX practices to make your site visually appealing, user friendly and functional.
Mockup Design
Build accurate prototype of websites using robust tools to define design, functionality and flow of the site.
Development
Take designs and mockups into production process to complete website development using selected platform.
Website Optimization
Analyze & fix your existing website to make it marketing ready and align it with industry best practices.
Over 100 brands across five geographies trust BizInventive as their digital marketing partner
Client Experiences
Building professional relationships that last longer, stronger & are trust-worthy
BizInventive has helped me with various projects and every time they have surpassed my expectations. They come up good in the times of requirement and help out in the whole process as required. I highly recommend them!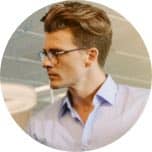 Vishavjit Soni
Co-Founder @ Maclato Media
I have been working with BizInventive on many projects and they have assisted me through many successful marketing campaigns. They deliver what's promised and stick with the timelines seriously.
Jayanth J
Co-Founder @ Elsys Intelligent Devices
What I really appreciated is how BizInventive personally invests their time with the clients. They also have a talented team who are committed to providing the desired results. I wish them and their team the very best!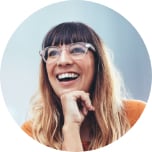 Vaishnavi Karthikeyan
Community Manager @ Kafnu
Making Web and Mobile Experiences accessible, effective and profitable for businesses
Want a reliable digital
marketing agency?