Delivering business
effective services
Enable and prepare businesses to scale for growth, expand into new territories, bring new products to market or deepen customer relationships.
Brand Identity & Visual Design
Branding is the process of creating a strong, positive perception of a company, its products or services in the customer's mind by combining different design elements as logo, design, mission statement, and a consistent theme throughout all marketing communications. Effective branding helps companies differentiate themselves from their competitors and build a loyal customer base.

BizInventive enables businesses to understand their core values, mission and makes up for a remarkable brand that resonates right chords through effective, intelligent and memorable voice in visual content across different applications of the business.
Brand Definition
Definition of a intangible business concept for the brand
Brand Positioning
A holistic picture of the target market & audience
Marcomm
Design & define marketing communication of brands
Logo Design
Bring the brand essence to life through recallable logos
Portfolio Design
Design & showcase the client work done creatively
Packaging Design
Get professional touch on your packaging material
Print collaterals
Align business values & communication in print material
Video & Animation
Build engaging video content for brand promotions
Over 100 brands across five geographies trust BizInventive as their digital marketing partner
Client Experiences
Building professional relationships that last longer, stronger & are trust-worthy
BizInventive has helped me with various projects and every time they have surpassed my expectations. They come up good in the times of requirement and help out in the whole process as required. I highly recommend them!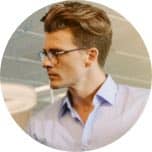 Vishavjit Soni
Co-Founder @ Maclato Media
I have been working with BizInventive on many projects and they have assisted me through many successful marketing campaigns. They deliver what's promised and stick with the timelines seriously.
Jayanth J
Co-Founder @ Elsys Intelligent Devices
What I really appreciated is how BizInventive personally invests their time with the clients. They also have a talented team who are committed to providing the desired results. I wish them and their team the very best!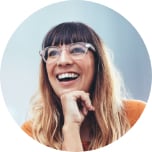 Vaishnavi Karthikeyan
Community Manager @ Kafnu
Making Brand Identity and Visual Design accessible, effective and profitable for businesses
Want a reliable digital
marketing agency?