Facilitating lead generation
across digital channels
Promoting brands, products and services on effective digital channels to enable lead-generation & sales on-demand for businesses.
BizInventive offers
end-to-end advertising
Businesses start getting leads and sales from
digital channels continuously

Get Started
Analysis
Analyze competitors, keywords, inventory, etc. before planning.
Strategize
Plan & strategize the campaigns for all channels
Manage
Setup & manage the Ad Campaigns across channels.
Optimize
Improve & optimize the campaigns based on the outcome.
Advertising Campaigns
Online advertising, also known as online marketing, Internet advertising, digital advertising or web advertising, is a form of marketing and advertising which uses the Internet to deliver promotional marketing messages to consumers. Advertising can help improve website traffic and conversions with optimized online ad campaigns that increase your brand's reach at an affordable price.

At BizInventive, we provide strategic advertising solutions on digital channels like Google, Facebook, YouTube, Instagram, and LinkedIn. Our digital advertising campaigns focus on complete channel management, from planning and analysis to copywriting, design, setup, and optimization. This helps businesses define their goals and achieve them without worrying about the setup, management, and optimization.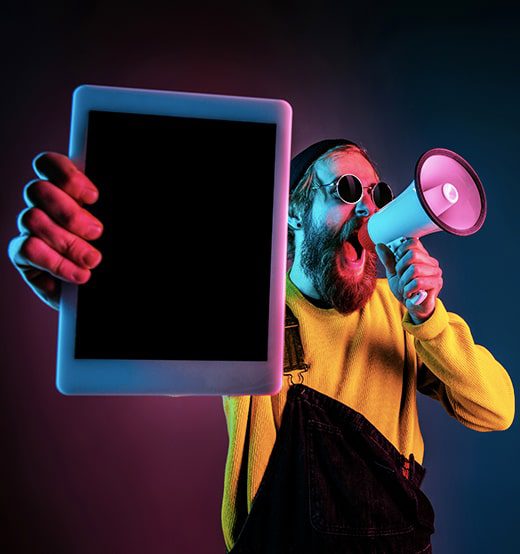 PPC Campaigns
Generating relevant leads via Google and Bing search engines through strategic pay-per-click campaigns.
PPM Campaigns
Reaching more customers with pay-per-mille campaigns that are geared towards brand visibility and awareness.
Remarketing
Strategically placed ads that retarget customers who have shown interest and engage them to take further actions.
Display Advertising
Visually engaging your audience through banner ads that drive customers to take a specific action.
Native Advertising
Creating non-disruptive ads to target more users through their social media feed and Google search results.
Affiliate Advertising
Leveraging third-party publishers through performance-based ad campaigns to generate traffic to the website.
Over 100+ brands of all sizes trust BizInventive
with their business needs
Making Online Advertising accessible, effective and profitable for businesses
Want a reliable digital
marketing agency?