Putting digital marketing
on autopilot
Helping businesses automate a wide variety of tasks, including email marketing, social media campaigns, lead generation and nurturing, and much more.
BizInventive enables integrated marketing on-the-go
Businesses can work more efficiently and effectively
by automating mundane tasks

Get Started
Define
Define objectives, goals & business workflow
Setup
Define & setup workflow to meet the business needs
Optimize
Monitor & optimize the campaigns continuosly.
Report
Send automated reports to keep a track on outcome.
Marketing Automation
Marketing automation is the process of using technology to automate marketing tasks. This can include anything from email marketing to social media outreach to targeted ads. The goal of marketing automation is to make marketing more efficient and effective.

At BizInventive, we specialize in designing and implementing marketing automation drip campaigns that streamline lead generation and lead nurturing, optimize cross–sell and up–sell, and increase customer retention. Our automation tools also help you measure all the marketing data to further optimize your business' marketing ROI and increase revenue.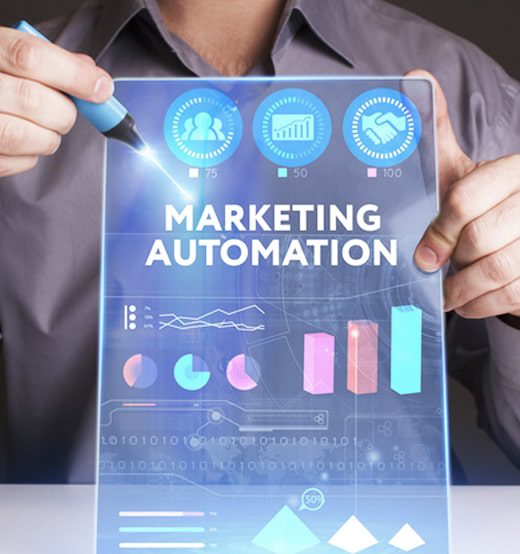 CRM Setup
Streamlining customer interactions to improve business relations by setting up an adequate CRM system.
Email Automation
Automating your entire sales pipeline through email automation to send tailored messages to your customers.
Drip Campaigns
Strategizing a set of emails and messages to nurture leads and re-engage customers overtime.
Dashboard & Analytics
Monitoring your marketing data regularly to optimize marketing ROI that impacts your business revenue.
Workflow Automation
Optimizing your marketing workflow through automation tools to achieve cost reduction and greater efficiency.
Omnichannel Setup
Connecting your brand's social media platforms to increase customer interactions and cross-channel sales.
Over 100+ brands of all sizes trust BizInventive
with their business needs
Making Marketing Automation accessible, effective and profitable for businesses
Want a reliable digital
marketing agency?