Enabling brands interact
smarter and better
Engaging & interacting with prospects in the right way to build trust and credibility, differentiate the brand, and even boost the sales in the long run.
BizInventive helps build valuable content that resonates.
Content marketing is a solid investment that can
pay off in a big way for brands

Get Started
Prepare
Understand the industry best practices & norms.
Prepare
Understand and stay up-to-date on what competitors are doing.
Write
Create content that engages target audience consistently.
Refine
Adapt content to make it more engaging for users.
Content Marketing
In today's competitive marketplace, businesses must find new ways to stand out from the crowd. Content marketing is an effective solution to this problem. By creating and distributing valuable content, businesses can attract attention and build trust with their target audience.

At BizInventive, we use powerful tools to generate content on a regular basis and effectively distribute it at the platforms where your potential customers spend most of their time. Our content marketers publish and promote credible, relevant and eye–catching content that matters to your customers that in turn helps to establish trust for your brand, grow an active subscriber base and improve lead quality.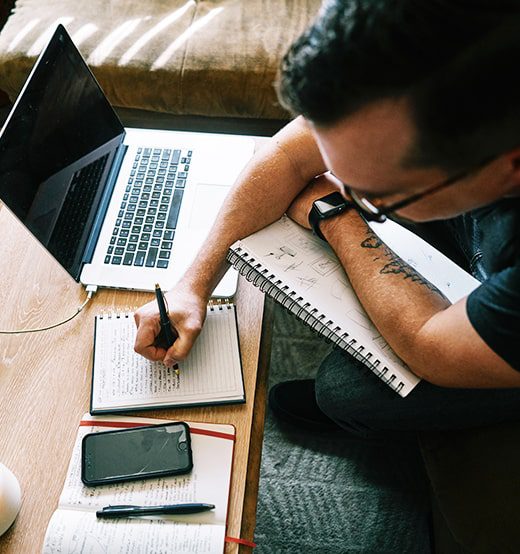 Content Writing
Creating powerful and relevant for your audience to gain traction and build organic customer relations.
Content Distribution
Effective promoting content in relevant social media platforms through powerful content marketing tools.
Comment Marketing
Driving inbound traffic and converting them into leads by tactically using comment marketing strategies.
Visual Content Generation
Generating visually appealing content that catches more eyeballs and reaches a bigger audience.
Content Syndication
Distributing content on established third-party websites to increase brand visibility and improve SEO.
Content Strategy
Planning, developing and distributing content that targets the right audience and builds brand credibility.
Over 100+ brands of all sizes trust BizInventive
with their business needs
Making Content Marketing accessible, effective and profitable for businesses
Want a reliable digital
marketing agency?