Drip campaign setup to
increase engagement
Plan, strategise, setup and manage drip campaigns and smart workflows for increasing user engagement in apps catering to any industry and audience.
Drip Campaign Setup For Apps
Businesses today face a huge challenge in engaging users in real–time and consistently. While businesses understand the importance of getting users to sign up, they tend to miss out on engaging them after they are on–boarded because of the extensive resource time needed to handle it, and the pool of money that needs to be spent on it. That's where drip campaigns come in. Drip campaigns allow you to automatically send a series of emails, messages, notifications, and other interactive content to your subscribers over a period of time. This allows you to build a relationship with your subscribers and keep them engaged with your brand.

BizInventive can help you enable this by strategically setting up drip campaigns thereby defining customer journey throughout their lifecycle based on their interaction within the application. We can define the customer engagement based on actions they take within the app to bring them back on the app, show them new features, engage them on social media, etc. 

This will help you increase customer retention and enable you to have a better understanding of your customer base.
The Need
Application users are dynamic and need to be continuously engaged across different channels to retain them. Businesses use drip campaigns to engage their users, which has become a norm and necessity to sustain the competition.
Customer Journey
Define customer journey and milestones based on different actions they take in the application.
Seamless Communication
Stay in touch with users with updates, news and notifications across different phases of their journey.
User Scoring
Score users based on their engagement and usage data to get deeper insights about customers.
Incentivize & Attract
Provide incentives and rewards to the users based on the milestones they complete in their journey.
Behavioural Analytics
Get detailed, behavioural analytics to understand how users interact with your app in real-time.
Follow Everywhere
Engage users across channels like social media, communities, forums, etc. to develop deeper relationships.
Over 100 brands across five geographies trust BizInventive as their digital marketing partner
Client Experiences
Building professional relationships that last longer, stronger & are trust-worthy
BizInventive has helped me with various projects and every time they have surpassed my expectations. They come up good in the times of requirement and help out in the whole process as required. I highly recommend them!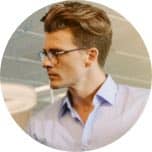 Vishavjit Soni
Co-Founder @ Maclato Media
I have been working with BizInventive on many projects and they have assisted me through many successful marketing campaigns. They deliver what's promised and stick with the timelines seriously.
Jayanth J
Co-Founder @ Elsys Intelligent Devices
What I really appreciated is how BizInventive personally invests their time with the clients. They also have a talented team who are committed to providing the desired results. I wish them and their team the very best!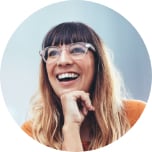 Vaishnavi Karthikeyan
Community Manager @ Kafnu
Want a reliable digital
marketing agency?