Careers site solution
using WordPress
End-to-end careers site design, development & deployment for any sized business and industry using WordPress CMS.
Careers Site For Businesses
Careers website is becoming increasingly important in your talent attraction activities. It's not just an online notice board; it's a significant factor in how a prospective candidate perceives you as an employer. It's not just a piece of technology; it's a crucial part of your talent attraction strategy. You need to devote time, energy, and effort to make sure it's working.

BizInventive can help you develop a careers portal on WordPress CMS to fit all of your recruitment needs. From listing open positions on the website, to making them discoverable for desirable candidates, and facilitating online applications and interviews, to managing applications, listings, and details in an easy and intuitive way. Everything can be facilitated in a existing WordPress website or a new installation.

With this implementation, your HR teams can independently manage every aspect and part of the careers site without intervention from any other resource.
The Need
Many business even after realising the importance of having their own careers site today are not able to eliminate their dependence on third party softwares and platforms for listing their jobs and managing candidate applications. Having a careers site of their own, businesses can completely eliminate the dependence and open opportunities like customization, having own branding, define their own workflow, handle privacy as per company norms and even get advanced analytics.
Unified Dashboard
Manage everything – from listing to management and analytics under a single, unified dashboard.
Custom Job Listing
Create categories, filters and list jobs as per your need. Completely personalised to fit your needs.
Custom Filters & Categories
Create advanced categories & filters for managing locations, job type, department, etc.
Easy Application Management
Manage applications and candidate database easily. Shortlist, Reject, Schedule Interviews, make notes & more.
HR Management Panel
Enable your HR teams with an easy-to-use dashboard from where they can manage everything as needed.
Analytics & Insights
Get detailed insights on applications received, traffic, site engagement, effectiveness and more in the same dashboard.
Over 100 brands across five geographies trust BizInventive as their digital marketing partner
Client Experiences
Building professional relationships that last longer, stronger & are trust-worthy
BizInventive has helped me with various projects and every time they have surpassed my expectations. They come up good in the times of requirement and help out in the whole process as required. I highly recommend them!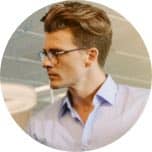 Vishavjit Soni
Co-Founder @ Maclato Media
I have been working with BizInventive on many projects and they have assisted me through many successful marketing campaigns. They deliver what's promised and stick with the timelines seriously.
Jayanth J
Co-Founder @ Elsys Intelligent Devices
What I really appreciated is how BizInventive personally invests their time with the clients. They also have a talented team who are committed to providing the desired results. I wish them and their team the very best!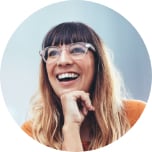 Vaishnavi Karthikeyan
Community Manager @ Kafnu
Want a reliable digital
marketing agency?