Social listening for brands to
understand users better
Automate your brand's social media listening to enable your teams to hear what customers have to say better, across all channels.
Automated Social Listening For Brands
Social media listening is the process of tracking and monitoring online conversations in order to gain insights about a brand, product, or service. It can be used to track sentiment, measure brand awareness, and even track down potential leads. Social media listening can be a valuable way to stay on top of what people are saying about your brand, and to get insights into what people are thinking about your industry. It can also be used to track down potential leads and customers.

BizInventive can help you automate the whole social media listening under a single dashboard allowing brands to focus on taking actions instead of going through thousands of comments and feedbacks. This implementation will help brands in understanding the sentiment, feedback and opportunities to better engage with customers.

With this implementation, your marketing teams will have better view on the customers, their sentiment and get insights on all the activities happening across different social platforms.
The Need
In the recent years, social media has become a powerful platform for not just people to interact with each other, but also for people to interact with brands. Today customers go directly on social media to put out their thoughts, feedback and views about businesses, brands & products that is publicly accessible and viewed by everyone. So it is important for any business to know what customers, people and any stakeholders are talking about them – not only to understand the sentiment but also to take actions if needed.
Platform Analysis
Understand schematics of all the relevant social media platforms for the brand and analyze them for customer engagement.
Platform Setup
Setup social media listening platform to fit the business needs like brand name mentions, hashtags, type of customers, etc.
Build Dashboards
Design & build dashboards in the platform for different use cases across different channels to view insights.
Enable Insights
Build out insights dashboards for the brand to understand mentions, customer profile, interests and even counts of all the units.
Control Panel
Provide a control interface for marketing teams to customize, add, edit and make changes to the setup as needed.
Usage Analytics
Get detailed insights on the performance, user behaviour, customer sentiment and more on the same dashboard.
Over 100 brands across five geographies trust BizInventive as their digital marketing partner
Client Experiences
Building professional relationships that last longer, stronger & are trust-worthy
BizInventive has helped me with various projects and every time they have surpassed my expectations. They come up good in the times of requirement and help out in the whole process as required. I highly recommend them!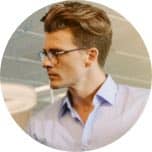 Vishavjit Soni
Co-Founder @ Maclato Media
I have been working with BizInventive on many projects and they have assisted me through many successful marketing campaigns. They deliver what's promised and stick with the timelines seriously.
Jayanth J
Co-Founder @ Elsys Intelligent Devices
What I really appreciated is how BizInventive personally invests their time with the clients. They also have a talented team who are committed to providing the desired results. I wish them and their team the very best!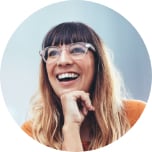 Vaishnavi Karthikeyan
Community Manager @ Kafnu
Want a reliable digital
marketing agency?